5 Reasons Mills Haven Dental Chooses Zoom! Teeth Whitening
March 05 2020 by Mills Haven Dental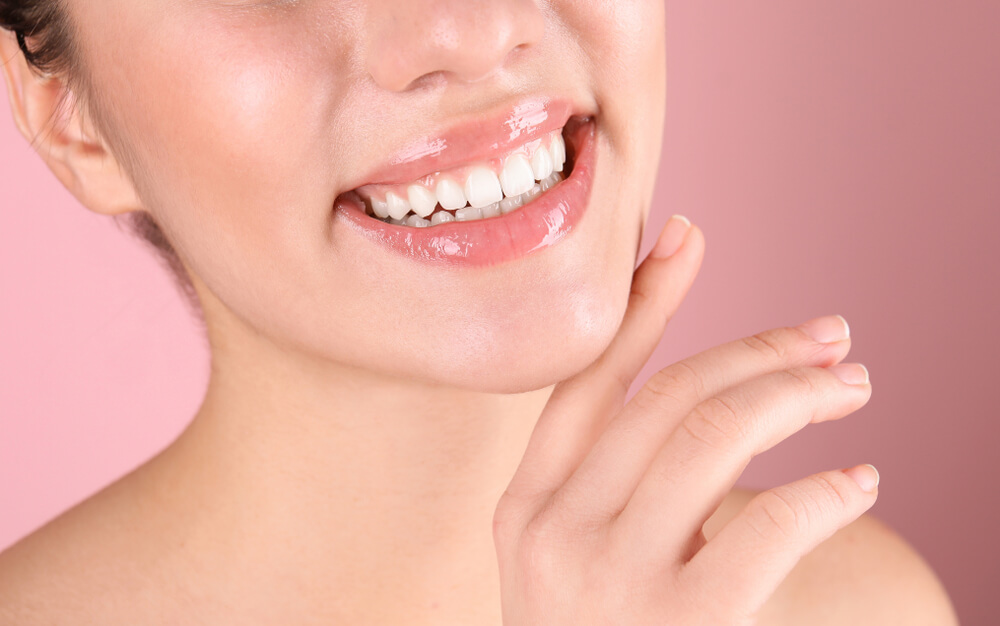 Mills Haven Dental chooses Zoom! teeth whitening as it is a simple, safe and effective bleaching process that is completed in only one treatment.
What is Zoom!® Teeth Whitening?
Zoom! is an in office teeth whitening solution trusted by dentists around the world to help patients lighten enamel and dentin discoloration.
Who Should Use Zoom!® Teeth Whitening?
The best candidates for professional teeth whitening are dental patients with healthy teeth and gums in good condition. Dental patients with shades of yellow-toned teeth are more likely to see better results.
It's important to note that patients with old restoration work may not be suitable candidates. Inorganic elements (e.g. fillings, crowns, or implants) aren't receptive to whitening, so the results will cause individual teeth to look mismatched in shade and tone.
Who should not use Zoom whitening?
Zoom! teeth whitening is not recommended for:
Children under 16 years of age.
People who are allergic to peroxide or have overly sensitive teeth.
Anyone with periodontal disease, cavities, or exposed roots.
Those who have been diagnosed with melanoma or skin cancer.
Pregnant women (The American Dental Association says that due safety concerns from bleaching materials, pregnant women should delay any teeth whitening procedures until after giving birth and finishing breastfeeding.)
5 Reasons Why Mills Haven Dental Chooses Zoom!®
1) Single Visit to Your Dentist
Zoom! is a one treatment procedure which is completed in a single 1-hour visit to your dentist.
2) Simple & Convenient Process
Zoom! is a quick and straight-forward procedure:
Your dentist will isolate your lips and gums to apply the Zoom!® whitening gel to your teeth. This gel contains specially formulated, pH balanced hydrogen peroxide.
Then, your dentist will apply a specifically designed, low-heat light to help penetrate the gel through your teeth. (Here, the hydrogen peroxide from the gel will attach itself to stained molecules on your teeth. This allows for oxygen to enter your tooth enamel in order to whiten them.)
Your dentist will repeat this twenty-minute gel application two more times.
Finally, your dentist will apply a five-minute fluoride treatment to your teeth to finalize the procedure.
3) Low Sensitivity for Patients
The latest version of Zoom has three light intensity settings to reduce the risk of sensitivity.
4) Long Lasting Results
Generally speaking, Zoom! results can last from 12-24 months, but the effects will greatly depend on the conditions of your teeth prior to getting the treatment done as well as how well your teeth are maintained post-procedure.
Note: We recommend waiting three weeks between procedures.
5) Post-Care Maintenance Requirements
Zoom! teeth whitening requires minimal after-care maintenance.
Brush and floss as per normal, but be sure to avoid dark staining substances (e.g. coffee, tea, red wine, dark sauces, berries, or red meats) for the first week after your treatment.
We also recommend for patients to use Sensodyne toothpaste to combat thermal sensitivity for the first 12-24 hours after the procedure.
Mills Haven Dental Can Help!
If you still have questions about Zoom!® Teeth Whitening, Mills Haven Dental is always happy to answer your questions. Contact us today to book an appointment!